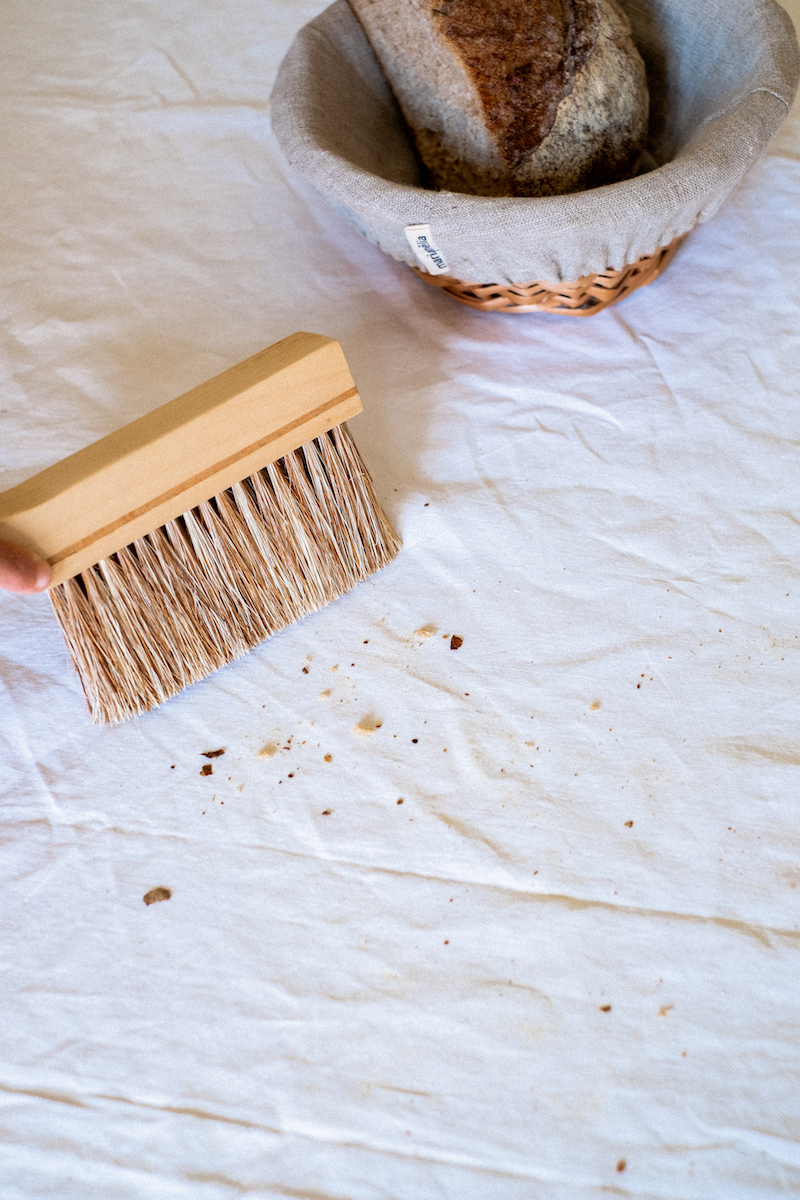 Artisanal kitchen brush

Kitchen brush made of beech wood, completely handcrafted in Portugal. One of a kind brush, made solely with natural fibres, it is safe for food use. Ideal to clean out the left-over flour from the dutch oven when baking bread, to clean out the kitchen workspace our the flour from the bannetons.

DIMENSIONS


26 x 6,5 x 2,5 cm aprox.


ARTISANS

It is fully handmade in the only workshop in the city of Porto specialised in artisanal brushes. This brush is handmade by Fátima Fonseca and Rui Rodrigues, at

Escovaria de Belomonte

, Porto.

It is a unique piece, made exclusively for Mariamélia. This piece is made to order. It will take 3 to 4 weeks after the order is placed to be produced, packed and shipped to you.
© MARIAMÉLIA 2019-2023.
All rights reserved.