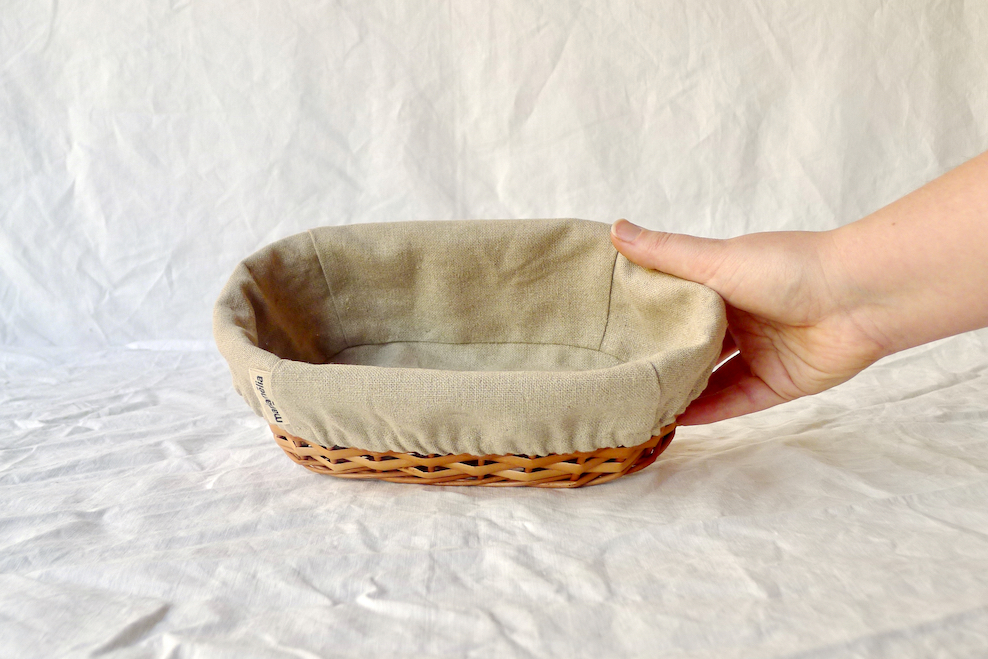 Sturdy wicker banneton handmade in Portugal. Lining fabric is 100% linen, with elastic.

Bannetons are used in the last stage of bread fermentation, called the "final rise" of sourdough style breads, made with natural leavens. It holds the dough and shapes it, during long fermentation periods. The baskets design comes from the french baking tradition but are entirely handmade in northern Portugal with local wicker. Read more about these here.

ARTISANS
Basket is handmade by Manuel Oliveira, in Braga. Lining is sew by Fernanda Almeida, in Matosinhos, Porto.

DIMENSIONS
Small
(internal measurements)
23 x 12,5 x 6,5 cm
capacity up to 0.8 kg of dough

Large
(internal measurements)
24 x 15 x 7,5 cm aprox.
capacity up to 1.2 kg of dough

PROFISSIONALS
For orders of more than 4 bannetons, just send us a message requesting the available discounts (starts at 10%).
© MARIAMÉLIA 2019-2023.
All rights reserved.