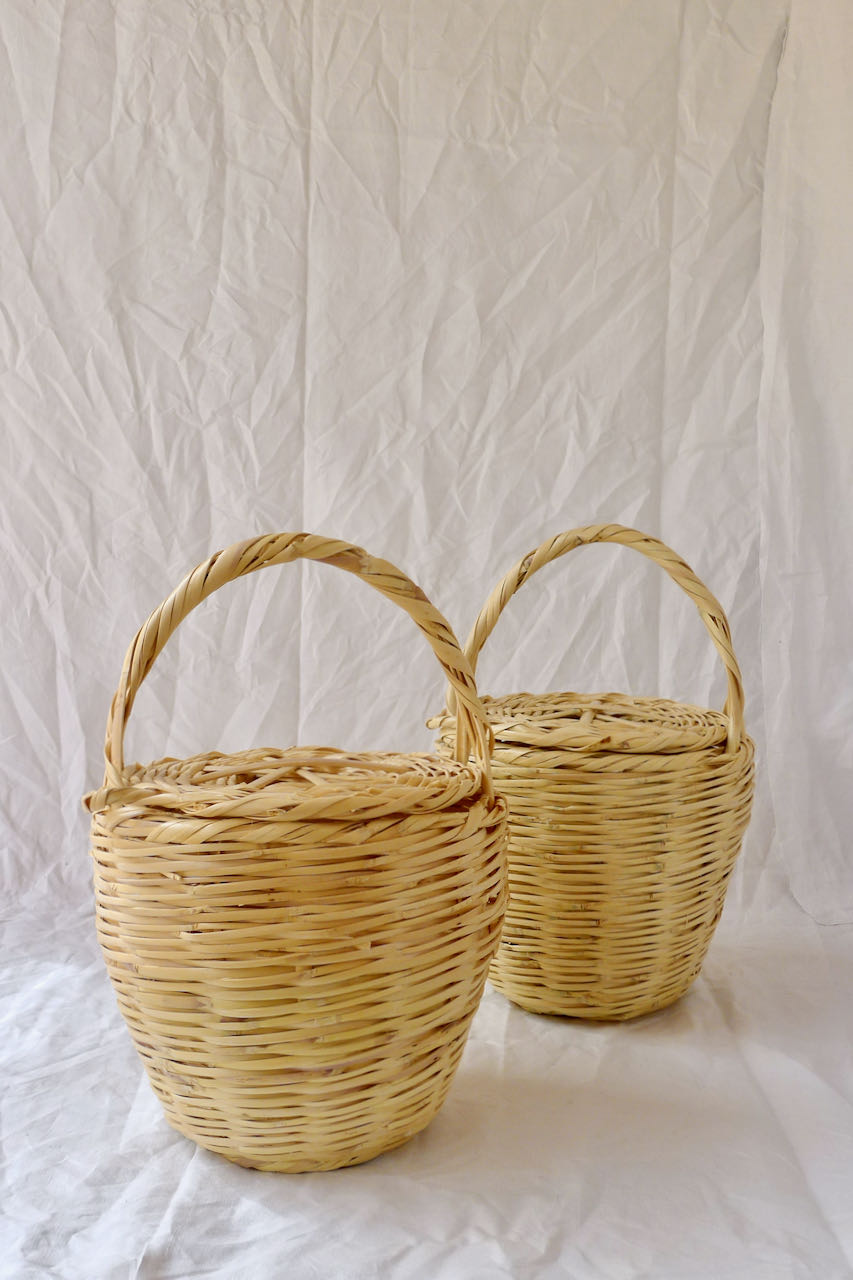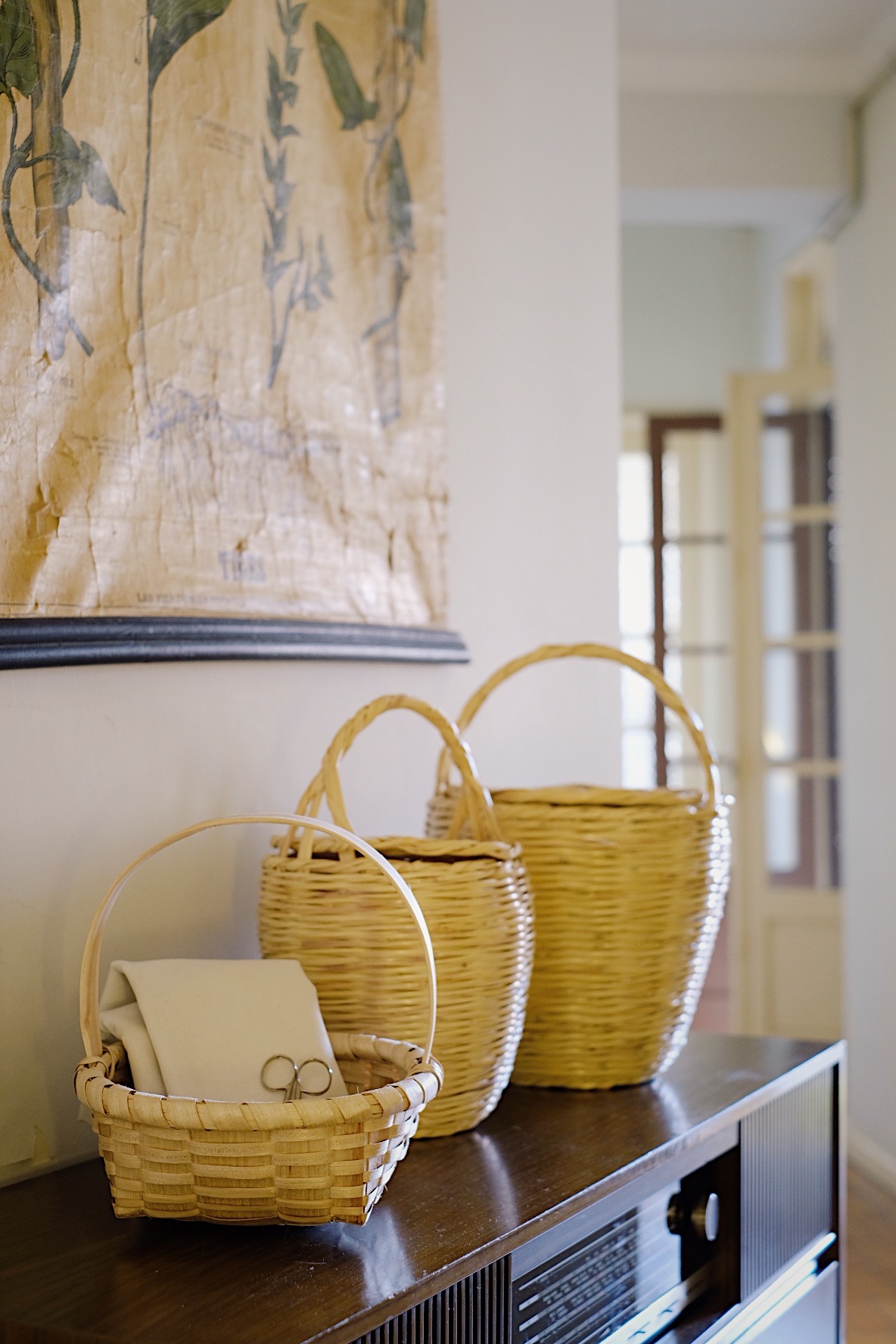 Algarve 'Birkin' cane basket

Cane basket, known as the "Octopus Basket" because it was used to carry fresh octopus from the region of Algarve, where the baskets are traditionally from, up the north of Portugal. This design was immortalized back in the 1960's by the french singer and actress, Jane Birkin, when she began to use one as a fashion accessory.

Entirely handmade by an experienced basket weaver from the south of Portugal. Traditional design with a round lid, that opens easily. A piece that is both light and smooth to the touch. This basket is always made to order.

ARTISAN
This basket is handmade in Algarve by Florinda Custódio.

DIMENSIONS
Small
Ø 23 x 38 cm aprox.
(Ø 9 x 15 inches height)

Large
Ø 26 x 40 cm aprox.

© MARIAMÉLIA 2019-2023.
All rights reserved.