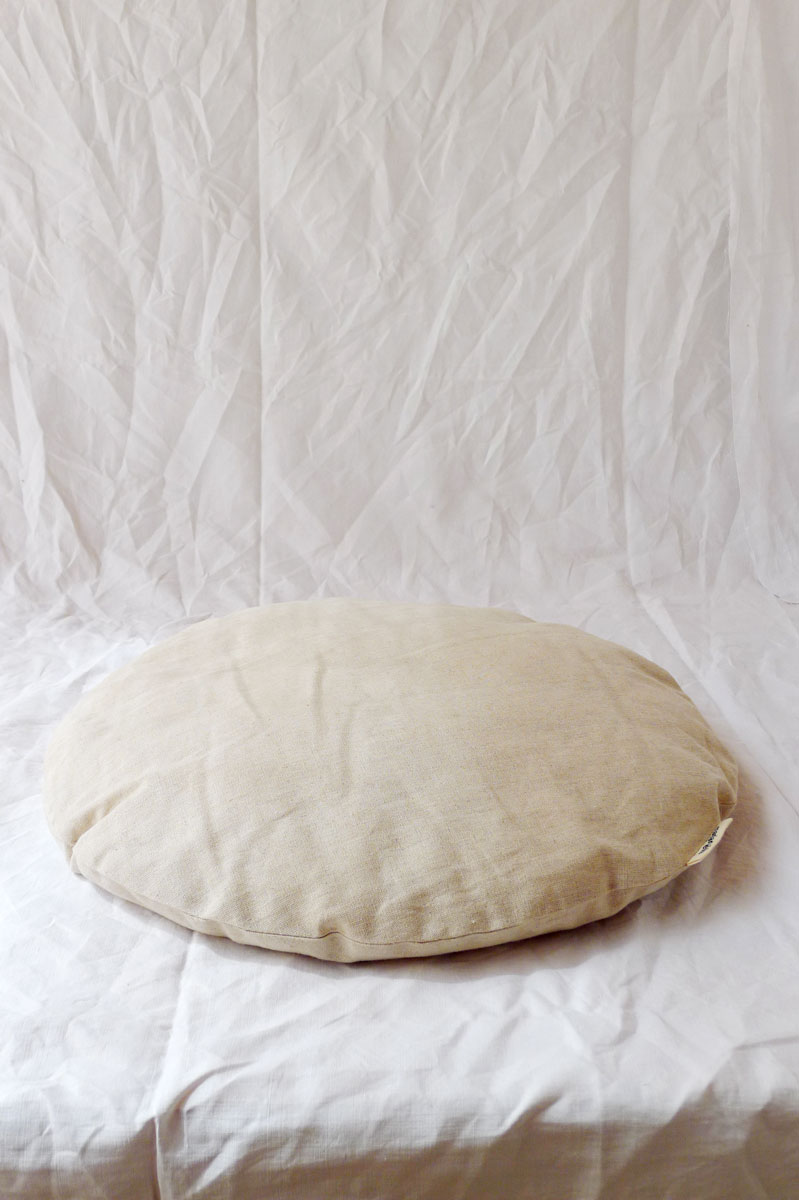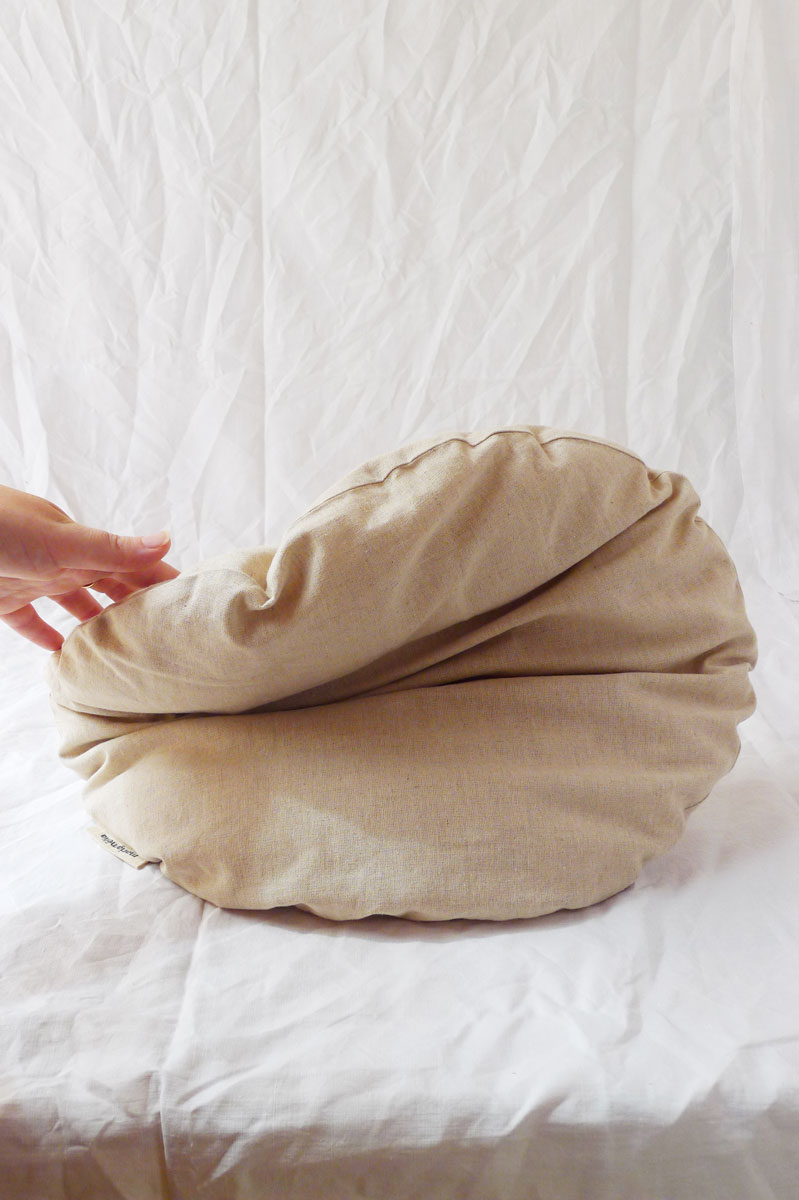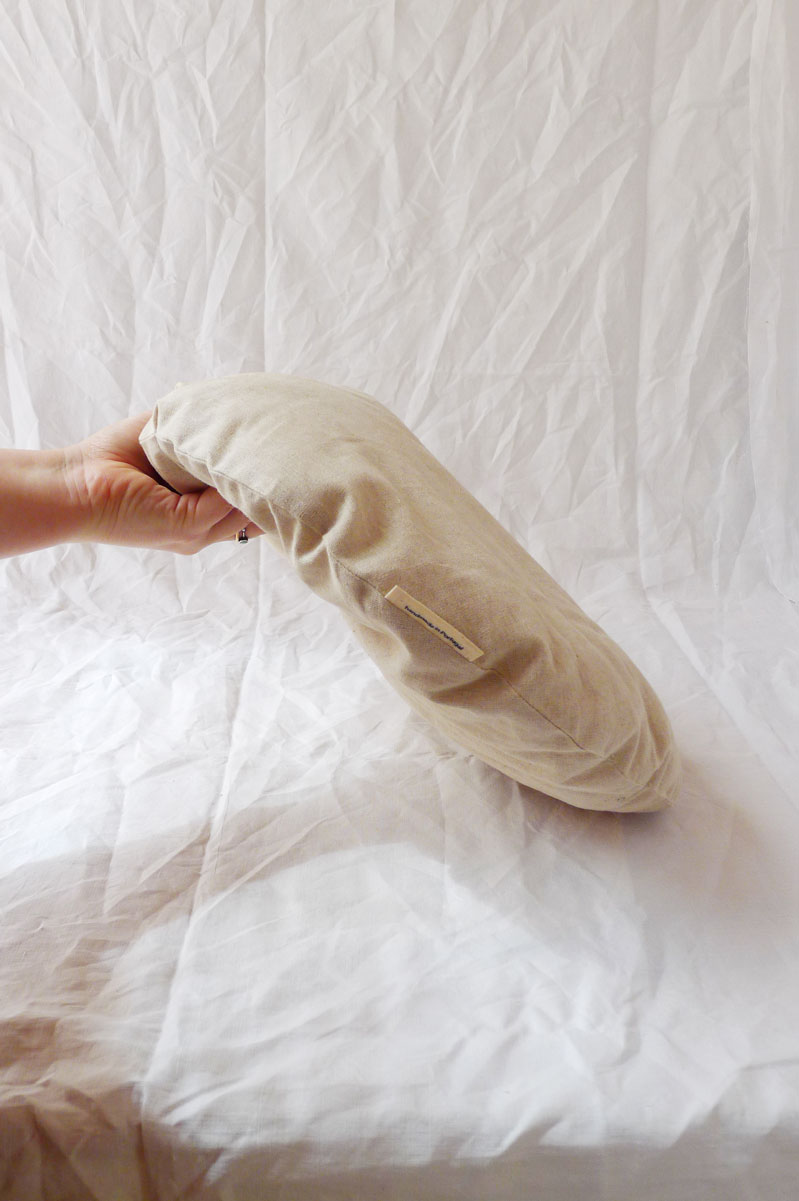 Almofada redonda natural
IVA INCLUÍDO

Feita para a nossa Cadeira de vime, esta almofada redonda adiciona-lhe todo o conforto, transformando-a numa verdadeira cadeira lounge. É feita em tecido de linho e algodão, com enchimento 100% natural de lã de ovelha nacional, o que faz dela um produto totalmente natural, anti-alérgico e ecologicamente responsável. Feita apenas por encomenda, esta peça levará entre 1-2 semanas a ser enviada.

Dimensões
Ø 45 cm aprox.

Cuidados
Esta peça não deverá ser lavada. As nódoas deverão ser eliminadas apenas na zona atingida. Por ser um material natural, a lã tem um cheiro característico de ovelha, o que acabará por desaparecer ao fim de alguns meses de uso.

Natural Round cushion
Natural round cushion, designed for our Wicker Chair. It's ideal to add extra confort to any lounge chair or armchair. The case is made of linen/cotton blend, and the filling is pure washed portuguese wool fleece. Wool is a naturally hypoallergic material, breathable, so it's a natural balancer of the body temperature. This pillow is made to order: it will take up to 1 week to be produced and shipped to you.

Dimensions
Ø 45 cm approx.

Care
This item should not be washed. Any stains should be removed locally in the stain area. Because it's an organic material, wool has a characteristic sheep scent, which will eventually disappear after a few months of use.

produtos relacionados
related products