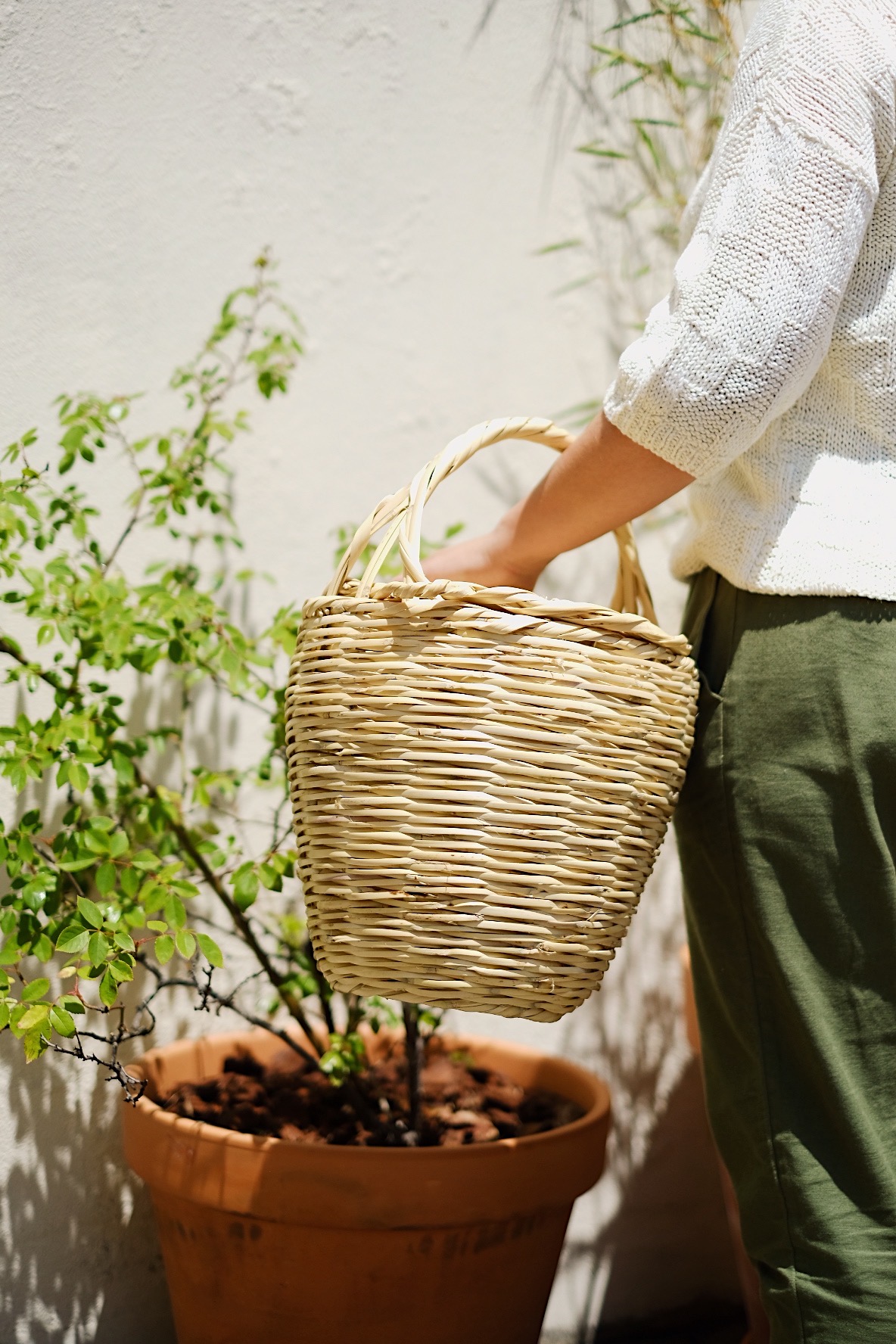 Cesta Algarvia
IVA INCLUÍDO

Cesto em cana, conhecido popularmente como "Cesta do Polvo" porque era usado para transportar o polvo que vinha do Algarve, onde são feitas tradicialmente estas cestas. Este modelo foi imortalizado pela atriz e cantora francesa Jane Birkin nos anos 60, quando começou a usar um destes cestos como acessório de moda.

Peça inteiramente feita à mão com cana nacional, por artesão cesteiro do Algarve. Modelo tradicional com tampa redonda que abre facilmente. Peça muito leve e de toque macio.

Pequena
Ø 23 x 38 cm aprox.

Grande
Ø 26 x 40 cm aprox.



Algarve Cane Baskets


Cane basket, known as the "Octopus Basket" because it was used to carry fresh octopus from the region of Algarve (where the baskets are traditionally from) up the north of Portugal. This design was immortalized back in the 1960's by the french singer and actress, Jane Birkin, when she began to use one as a fashion accessory.

Entirely handmade by an experienced basket weaver from the Algarve. Traditional design with a round lid, that opens easily. A piece that is both light and smooth to the touch.

Small
Ø 23 x 38 cm approx.

Big
Ø 26 x 40 cm approx.
produtos relacionados
related products