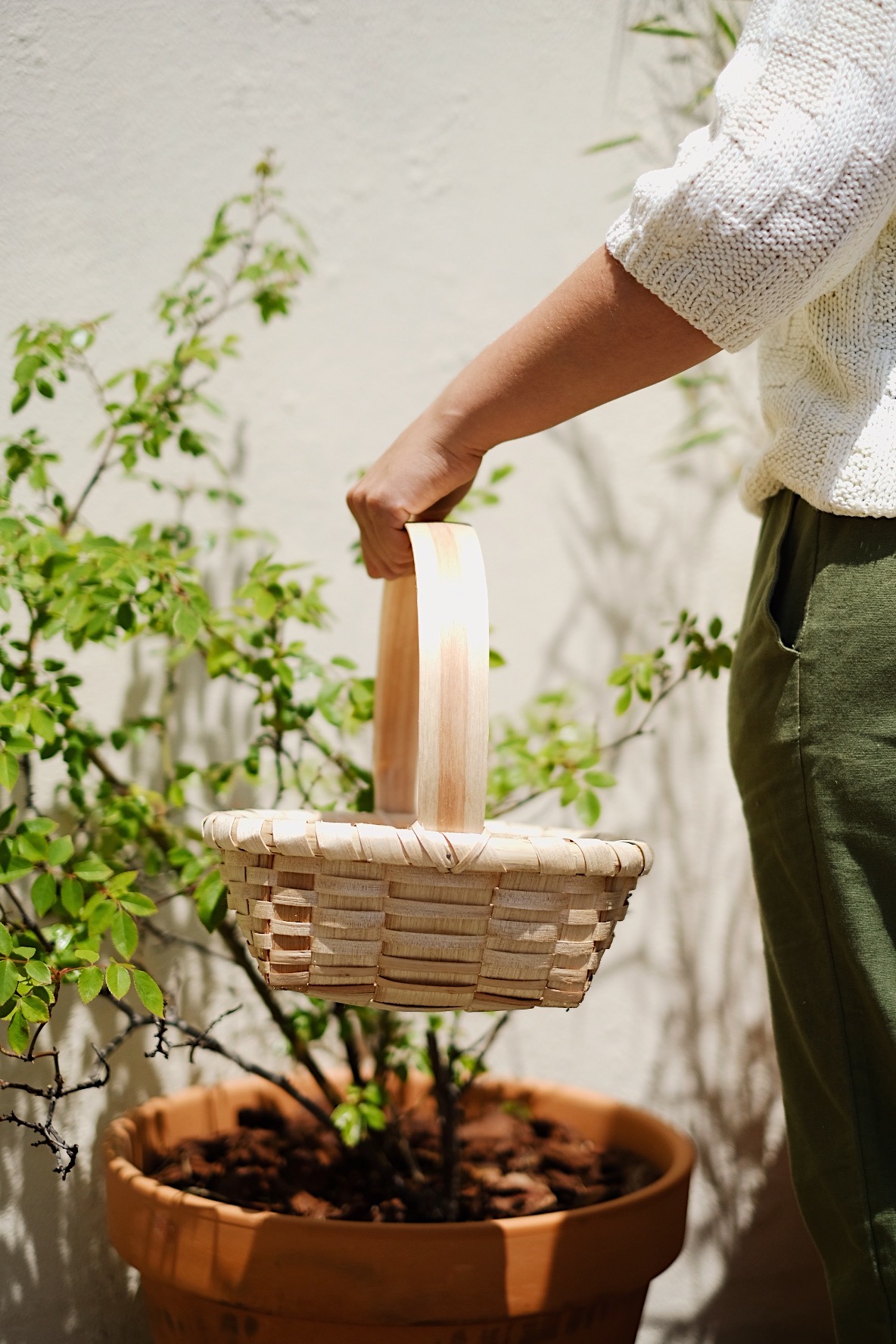 Cesta de Madeira
IVA INCLUÍDO
PREÇO ANTERIOR: €25

Cesta de pinho, de modelo tradicional, com asa. Usada para apanhar fruta ou guardar alimentos na cozinha, pode servir como suporte para utensílios ou outros objetos. Feita à mão em Portugal por Abílio Pereira, em Barcelos.

O uso de madeira de acácia, uma espécie invasora da floresta nativa nacional na zona norte do país, é uma forma de controlar estas espécies invasoras.

Dimensões
25 x 25 x 30 cm aprox.

Cuidados
Escovar a cesta delicadamente. Não expôr ao sol diretamente.



Wood basket


Traditional basket with handle, made of acacia wood shavings. Traditionally was used to pick berries and fruit, or to store food goods in the kitchen. It's a handy basket to gather several objets. This basket was handmade by Abílio Pereira, in Barcelos.

This basket is made from thin shavings from Acacia trees which is not native to Portugal yet is a uncontrolled plague within the northern region of our forest. Using this wood is highly environmentally friendly and helps to tackle these invaders species that are undermining the portuguese native forest.

Dimensions
25 x 25 x 30 cm approx.

Care
Brush delicately. Don't expose directly to sunlight.

produtos relacionados
related products