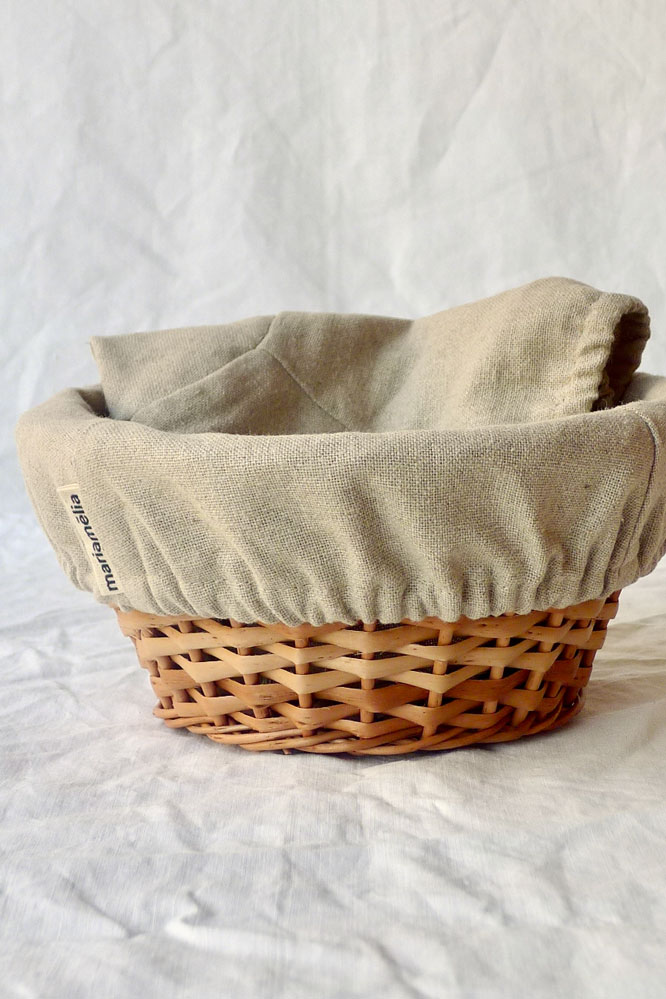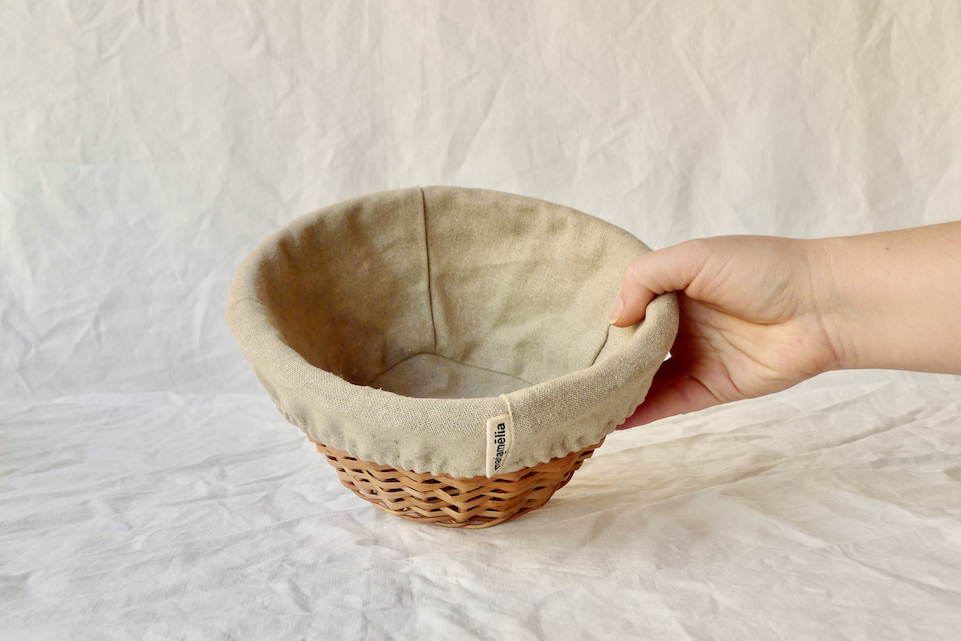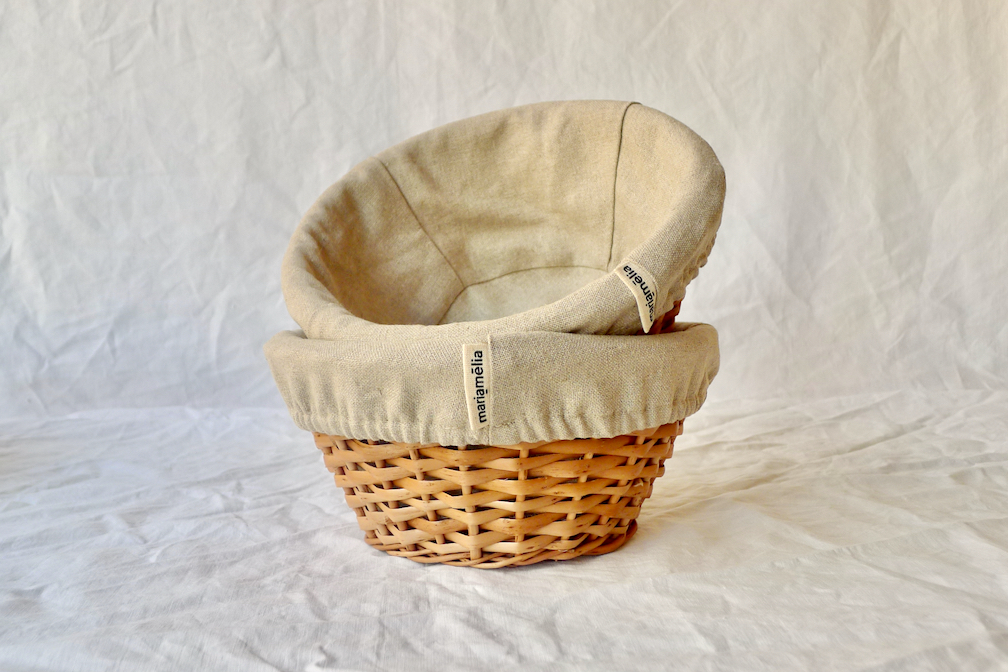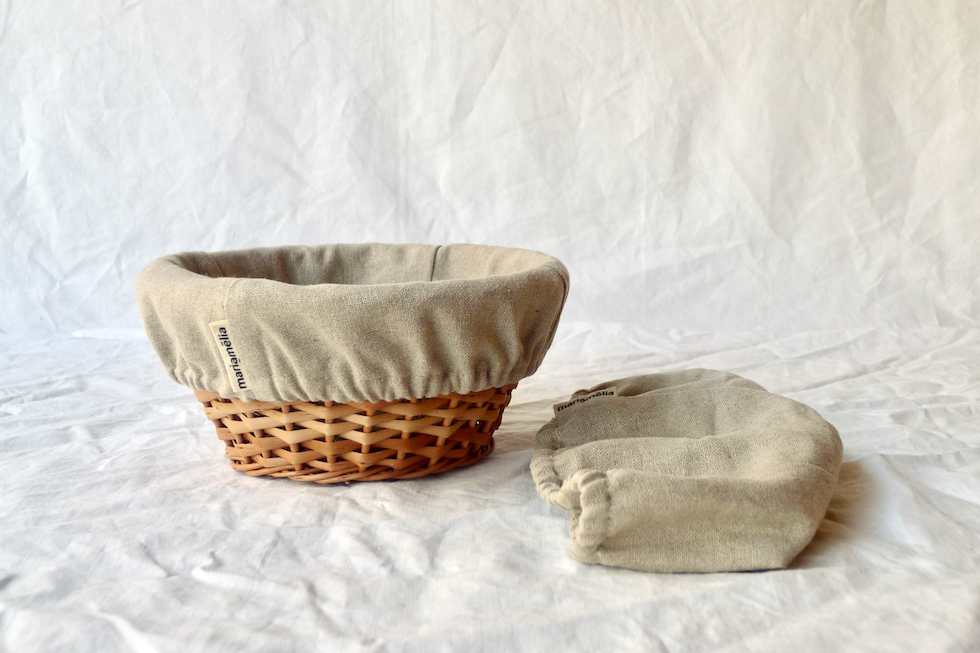 Banneton redondo + forro extra
IVA INCLUÍDO
Banneton em vime feito artesanalmente em Portugal. Forro amovível 50% linho, 50% algodão, com elástico.
Este banneton é enviado com dois forros (1 forro extra), para quem precisa de lavar os seus forros ou prefere fazê-lo. Deverão ser lavados sempre à mão com água fria/tépida e secados à sombra.
Os bannetons são os cestos que se utilizam na última fase de fermentação do pão que é feito com fermento natural, servindo de recipiente e também de forma à massa. Vêm da tradição francesa de padaria, mas são feitos artesanalmente no norte de Portugal com vime local. Saiba mais sobre estes cestos de fermentação
aqui
. Cesto feito por Manuel Oliveira, em Braga. Forro costurado por Fernanda Almeida, em Matosinhos (Porto).
Medidas internas
pequeno:
Ø 21 x 9 cm aprox.
capacidade até cerca 800 gr de massa
grande:
Ø 23 x 10 cm aprox.
capacidade até cerca 1200 gr de massa
Round Wicker Banneton
Sturdy wicker banneton handmade in Portugal. Lining fabric is 50% linen, 50% cotton blend.

This banneton comes with an extra liner, so overall 1 basket plus two liners. You can wash your liner in tepid water, always by hand. Line dry in shade.

Bannetons are used in the last stage of bread fermentation, called the "final rise" of sourdough style breads, made with natural leavens. It holds the dough and shapes it, during long fermentation periods. The baskets design comes from the french baking tradition but are entirely handmade in northern Portugal with local wicker. Read more about these here. Basket is handmade by Manuel Oliveira, in Braga. Lining is sew by Fernanda Almeida, in Matosinhos (Porto).

Internal Measurements
small: Ø 21 x 9 cm approx.
capacity up to 800gr of dough.

large: Ø 23 x 10 cm approx.
capacity up to 1200gr of dough.

produtos relacionados
related products